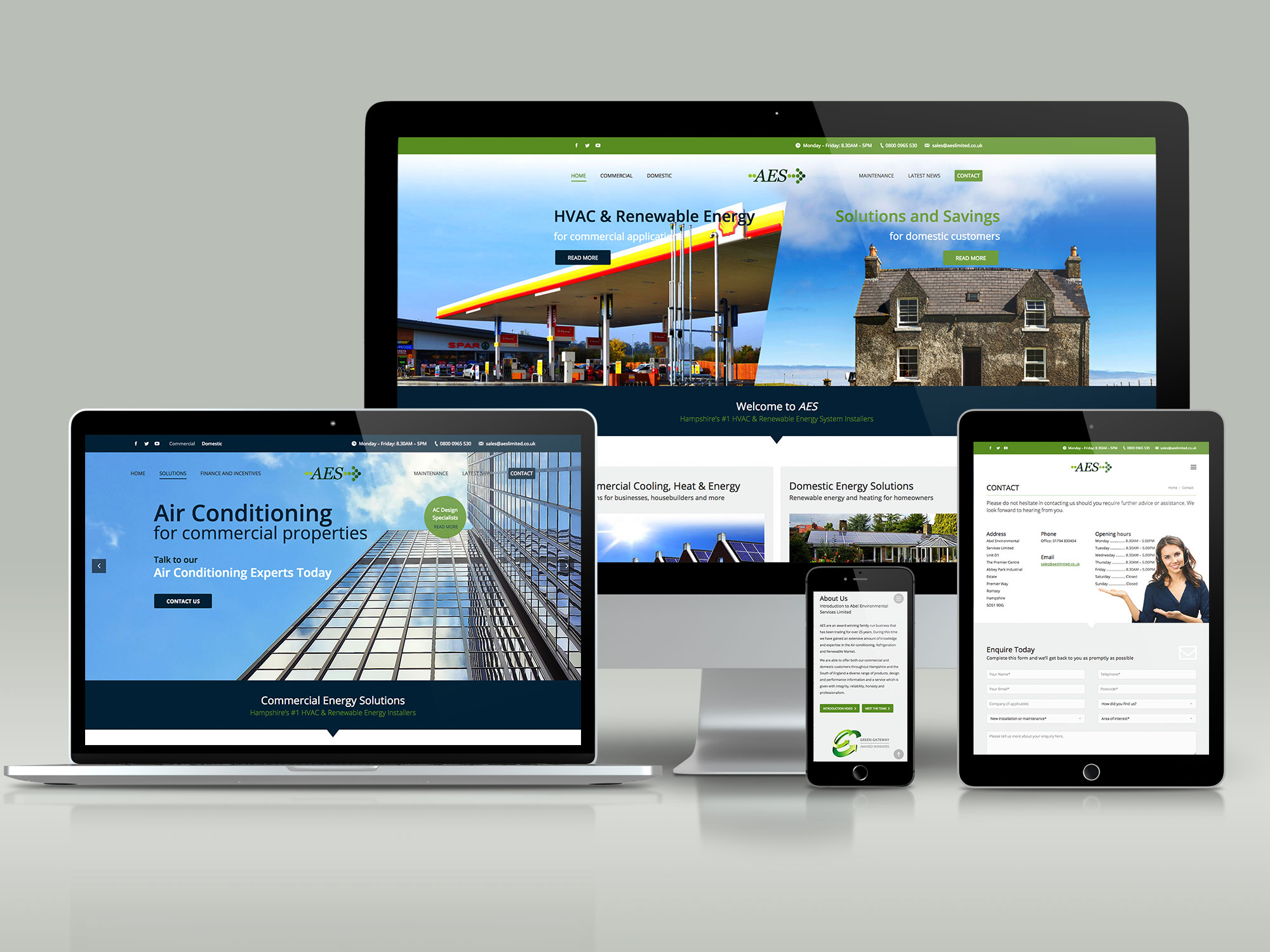 Client: Abel Environmental Services Limited
Task: New Website for HVAC & Renewable Energy System Installers
Technology / Framework: WordPress
AES are one of Hampshire's foremost HVAC & renewable energy system installers.They serve 2 distinct types of client bases each with particular product sets; on the one hand commercial clients and housebuilders, and on the other domestic customers for renewable solutions.
By virtue of the diversity of these client bases, we decided early on in the project scoping exercises that the language and messaging we used on the site needed a separate approach. This involved quite a bit of work up-front with the client to reorganise their copy, but the reward was a site with a very clear content structure that's intuitive and highly user-friendly.
To achieve this the new website makes this division of information obvious from the outset. From the homepage visitors are offered the choice of exploring either commercial or domestic solutions. Furthermore once a visitor has selected one of these paths, the colour scheme is specific to that content zone on the site. In this case blue for commercial, and green for domestic. Both commercial and domestic solutions have their own unique homepages, which feature contextual navigation, products, services and news.