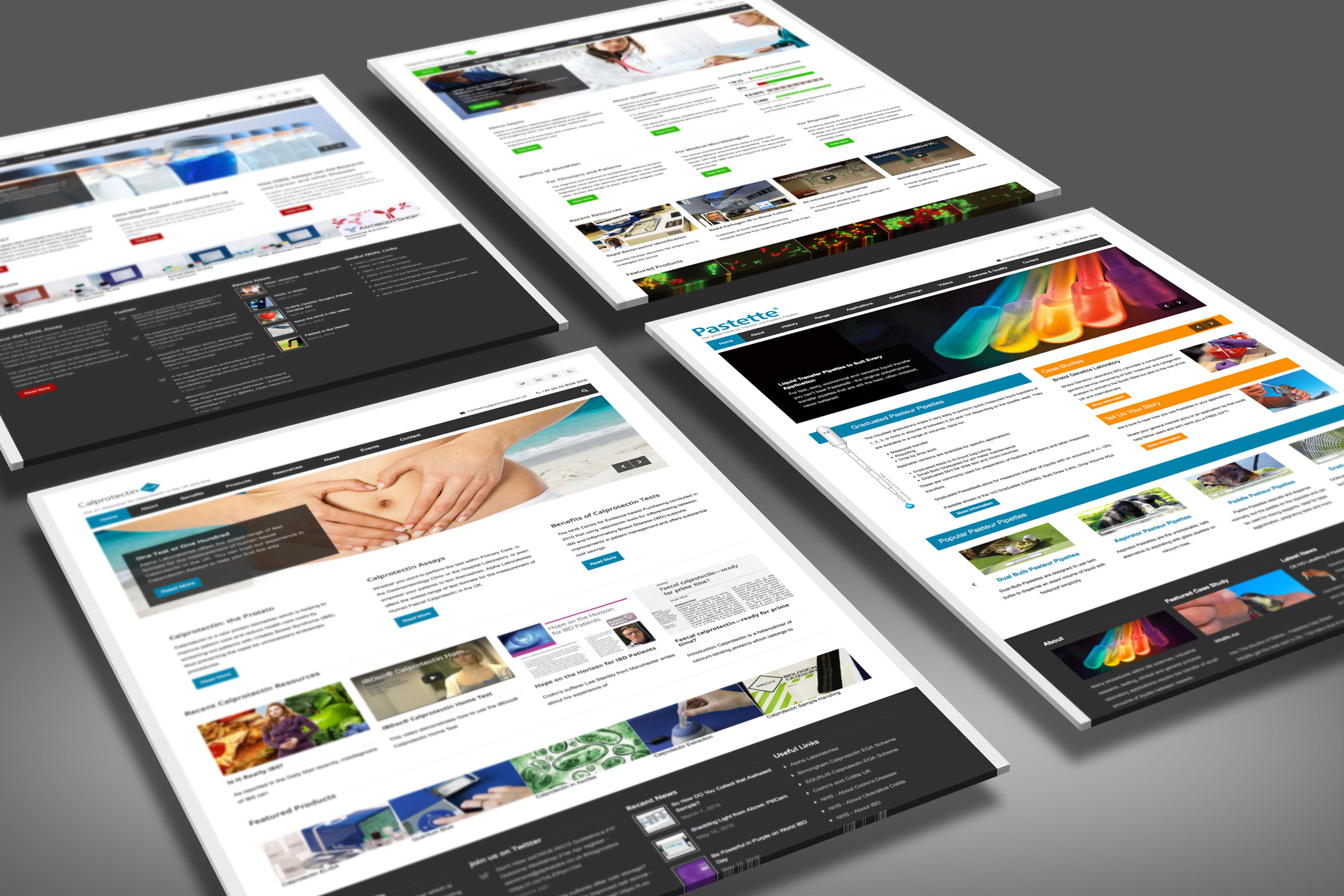 Client: Alpha Laboratories
Task: A set of 4 WordPress Websites

Technology / Framework: WordPress
Alpha Laboratories are one of the UK's leading suppliers of specialist diagnostic and laboratory products.
Alpha have a main corporate website of many pages and over 3000 products, so we designed and built these product-focused microsites to help build awareness for some of their important and emerging products. This has proved to be a particularly successful strategy when the 'noise' from the great variety of products on the main Alpha website often diluted SEO efforts to promote specific products.
These satellite websites are drawing audiences for the niche products' content, which generates new business enquiries and delivers significant traffic volumes back to the main corporate site.
Each of the four sites, whilst delivering unique sets of content, share a common visual DNA and all are built to permit staff to contribute to and edit content on a regular basis.