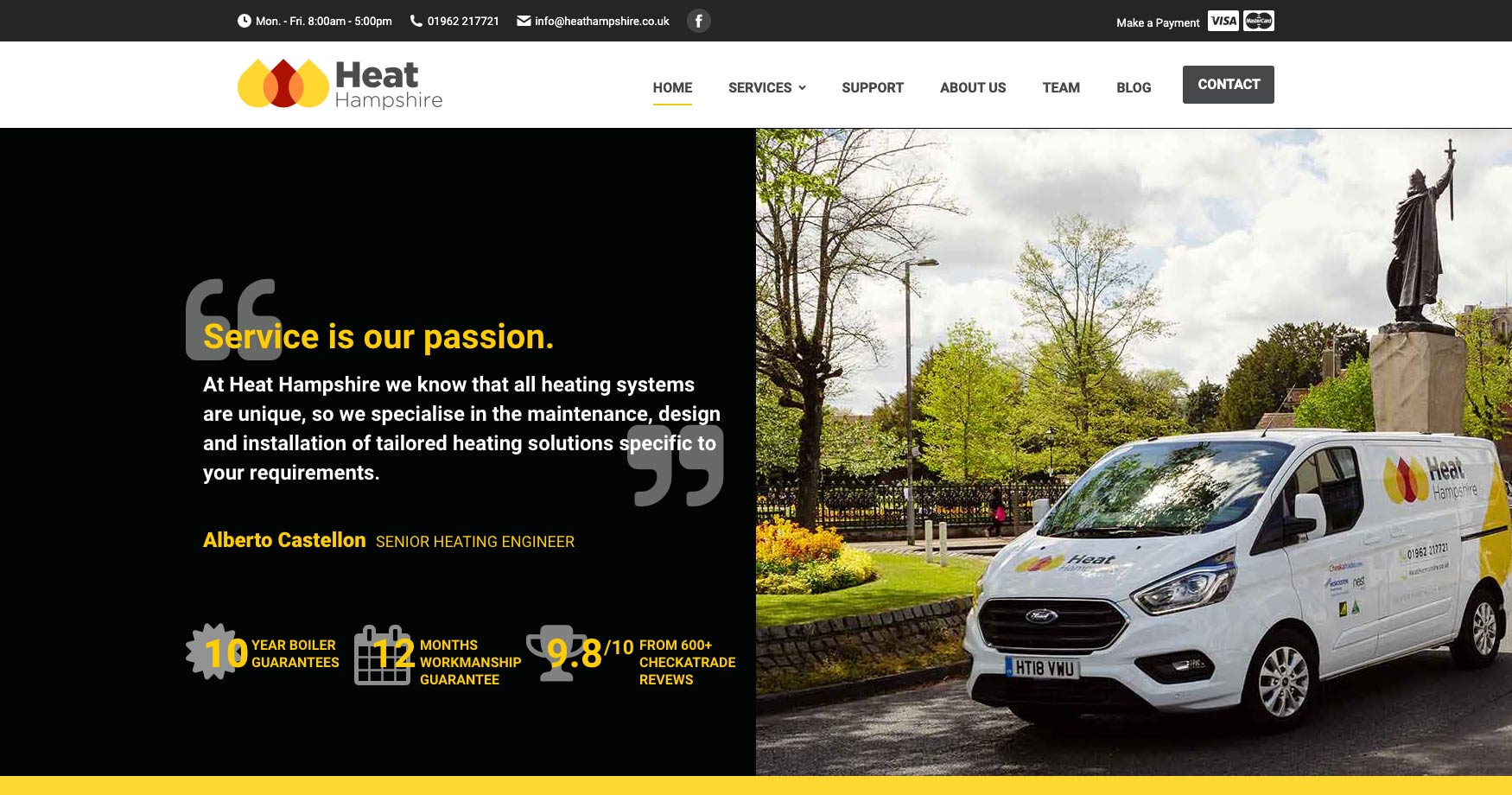 Client:Heat Hampshire
Task:New Website & SEO for Heating Engineers & Boiler Installers
Technology / Framework: WordPress
Background: The client has been in business for a number of years. With top-rated accreditation from Worcester-Bosch, Heat Hampshire required a friendly, but eye-catching website that provided potential clients with multiple channels to maximise enquiries. The site also needed to rank extremely well for organic SEO.
The client initially provided a basic set of content including a list of services and branding. They also took the decision to invest in professional photography.
In order to complete the site and build something that would rank well on search engines, we researched their market, the key products and wrote much of the copy for the site. The completed site was thoroughly tested and works beautifully on all devices.
During the early stages post launch we worked closely with the client and went through a number of iterations of the layout and messaging to optimise both rank for geographical searches and to improve conversion rates.
In spite of operating in a highly competitive market, the site consistently ranks in the top 5 results on localised Google searches for key terms like: 'new boiler', 'replacement boiler', 'new gas boiler', 'new oil boiler', 'boiler repair' and many more variations.
Feedback from the client and customers has been extremely positive.